Scott W. Faulkner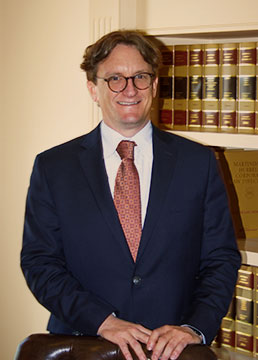 Scott W. Faulkner
This email address is being protected from spambots. You need JavaScript enabled to view it.
Education:
Stanford University, B.A., 1996
Yale University, Graduate Studies in History, 2002-2003
University of Alabama, J.D., 2001
New York University, LL.M., in Taxation, 2010
University of Alabama in Huntsville, M.Acc., Accounting, 2013
Admitted to Bar:
Other Professional Designation:
Certified Public Accountant, Alabama, 2014
Biography
Scott W. Faulkner, an attorney with Blackburn, Maloney and Schuppert, advises corporate and individual clients on a broad range of business, tax and estate matters. Mr. Faulkner assists corporate clients with acquisitions, strategic alliances, employment agreements, nondisclosure agreements, employee incentive plans, security offerings, employee benefit plans, including qualified and nonqualified deferred compensation plans, and other business matters.
Mr. Faulkner regularly advises clients about formation, taxation and operation of limited liability companies, corporations, S corporations, partnerships, and other entities. As a part of his tax practice, Mr. Faulkner advises business and individual clients in Section 1031 tax-free, like-kind exchanges.
Mr. Faulkner prepares simple and complex estate plans, and enjoys working with business owners in structuring and implementing succession plans in tax-efficient manners. Mr. Faulkner advises trustees and personal representatives in the administration of trusts and estates. In addition, Mr. Faulkner assists nonprofit organizations in formation, taxation, and operational matters.
Mr. Faulkner is also a Certified Public Accountant.
Community Involvement

Community & Civic Involvement

Treasurer and Director, The Princess Theatre Center for the Performing Arts
Treasurer and Director, Historic Decatur Village
Member, Rotary Club of Decatur
Former Director, Huntsville Symphony Orchestra

Judicial Clerkship

Judicial Law Clerk to the Honorable Edward Carnes, United States Court of Appeals for the Eleventh Circuit, 2001-2002.

Associations & Journals

Professional Associations & Journals

Member, Morgan County Bar Association
Member, Alabama State Bar Association
Member, Alabama Society of Certified Public Accountants
Member, American Institute of Certified Public Accountants
Editor, Tax Law Review, New York University, 2009-2010

Awards

Awards & Honors

Order of the Coif, University of Alabama School of Law
Dean Harrison Scholar, University of Alabama School of Law
Hugo Black Scholar, University of Alabama School of Law
Varsity Baseball, Stanford University, 1992-1996