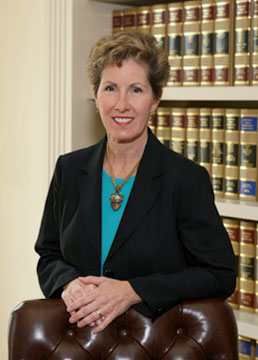 Lynn Belt Schuppert
This email address is being protected from spambots. You need JavaScript enabled to view it.
Education:
University of the South, B.A., summa cum laude, 1978
University of Alabama, J.D., 1981
Admitted to Bar:
Biography
Lynn Belt Schuppert, a member of Blackburn, Maloney and Schuppert, practices in the areas of estate and trust planning, probate and estate administration, and corporate law. In addition to providing legal services to her own clients, Mrs. Schuppert lends her unique abilities to plan and structure individual and business transactions and draft related legal documents for other members of the firm to assist in fully and effectively representing the firm's clients and their legal needs.
Mrs. Schuppert believes that providing personal assistance and attention to her clients' legal needs is invaluable and necessary to providing clients with the highest quality of legal representation.
Community & Civic Involvement

Decatur-Morgan County Chamber of Commerce
Rotary International

International Spouse Training Leader, 2001 and 2003
Aide to Rotary International President's Spouse Corinna Huang, 2014 – 2015
Moderator of Rotary International Assembly Spouse Program, 2016
Member, Rotary Club of Decatur, Alabama

Junior League of Morgan County, Inc.

Community Advisory Board, 1997-Present
League Attorney, 1997-Present
President, 1992-1993

Main Street of Decatur
Old Decatur Historic Association

Member, Board of Directors, 1995-Present
President, 1996
President, Friends of Frazier Park Committee, 2012-Present

President, Decatur High School PTA, 2005-2006
Lector coordinator, St. John's Episcopal Church

Clerkship

Law Clerk to Judge Robert P. Bradley, Alabama Court of Civil Appeals, 1981-1982

Professional Associations & Journals

Member, Alabama State Bar Association
Member, Limited Liability Company Committee, Alabama Law Institute, 2007-2009
Member, Morgan County Bar Association
President, Young Lawyers Section, Morgan County Bar Association, 1987
Bar Journals Editor, Journal of the Legal Profession, 1980-1981
Lecturer for Continuing Legal Education Program, 1989

Awards & Honors

Phi Beta Kappa
Named Outstanding Woman of the Year, Decatur Jaycees, 1987